Archive: December, 2016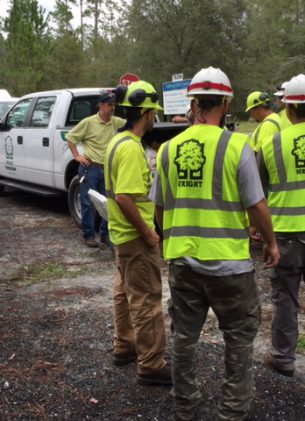 December 7, 2016
By Curt Hirtzinger, Safety Supervisor As utility line clearance tree trimmers, we are always on call in case of a catastrophic emergency such as Hurricane Matthew. On October 5, 2016, WTS crews from Kentucky, Oklahoma, Tennessee, Michigan and Indiana were dispatched to one of the 11 main staging sites throughout damaged areas along Florida's east […]
Read more...
---

December 7, 2016
Every Wednesday during the Spring Safety Challenge, we highlighted advice from top performing GFs who have gone incident free for many years. We wanted to recognize these individuals for their strong commitment to safety and learn from their tips, tricks and tools of the trade. We have provided a brief description of the messages shared […]
Read more...
---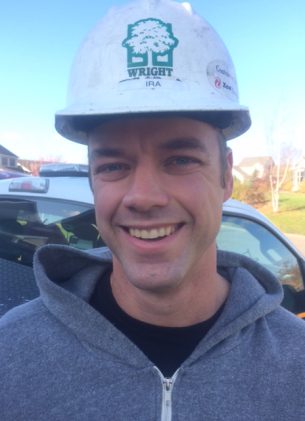 December 7, 2016
By Ira Signalness, General Foreman, Wright Tree Service There are many factors that come into play for utility arborists. The hazards while working near and around the power grid can make our side of the industry challenging, and in some cases, dangerous if work is not performed properly. One thing I find that never seems […]
Read more...
---
December 7, 2016
By Brian McBrairty, Regional Manager, Divisions 25, 55, and Southeast Division I recently started with Wright Tree Service in August 2016. Prior to joining the team, I worked for a significantly larger company for the majority of my career. As I was making the transition, I knew a lot of the processes and procedures would […]
Read more...
---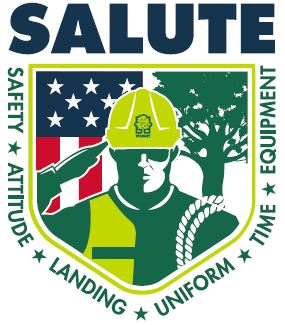 December 7, 2016
This spring, Wright Tree Service challenged all employees to a contest to develop a mnemonic technique that would help our climbers remember the proper tools and equipment needed to climb a tree. We were overwhelmed by the number of entries received. The creativity and originality put into each entry was beyond our expectations. It was […]
Read more...
---