Category: Industry Publications
July 20, 2023
Frank Archuleta, WTS Risk Fire Mitigation Manager In 2020, wildfires have ravaged millions of acres across the Western United States, including over four million acres in California alone. Hot, dry, windy conditions, ideal for wildfire ignition and spread came early to many areas this year and have persisted into the fall. During these times of […]
Read more...
---
March 8, 2021
I estimate that 40% or more of the total members of our industry in the U.S. are first- or second-generation immigrants, primarily native Spanish speakers from Mexico and Central America. Within this group, a marked majority struggle with what we sometimes call the language barrier, or in plain terms, the lack of English language skills.
Read more...
---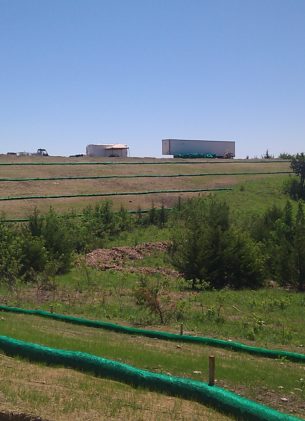 December 16, 2020
By Shannon Lux, Sustainable Environmental Consultants Operations Manager and Greg Williams, WTS Regional Manager  After a vegetation management service trims a tree, the trimmings can either be recycled or dumped in a landfill. There are various ways that wood chips can be given a second life. WTS donates wood chips for use in communities throughout […]
Read more...
---
November 14, 2020
2020 is proving to be a record year for the frequency of extreme storms and natural disasters in North America. So far, over five million acres have burned in California, Washington and Oregon due to wildfires; 11 hurricanes have made landfall in the United States and a rare Derecho storm unexpectedly hit the Midwest. When […]
Read more...
---
July 14, 2020
"How do you know what day, before the day, your rope breaks?" Because that is the day the rope needs to be decommissioned, before unexpected failure.
Read more...
---
May 26, 2020
By Codie Anderson, Safety Manager of WTSCA It has been almost a year since ArborCare joined the Wright Tree Service (WTS) family in May of 2019. In that time, we have seen how remarkably similar tree work (and tree workers) in the United States and Canada can be. Stories shared from both sides of the […]
Read more...
---
May 20, 2020
By Greg Williams, Regional Manager As I begin my 25th year as part of the team at WTS, I have been thinking about the changes I've seen in our company and the industry over the last quarter century. I began my career as a groundman on a manual crew in Kansas with no realization of […]
Read more...
---
March 26, 2020
By Will Nutter, President and COO Worker recruitment and retention have been some of the most talked about topics in the industry over the past several years. There have been presentations, panel discussions, articles and more centered on this topic and how to fix it. Personally, I have had a multitude of discussions about worker […]
Read more...
---
September 1, 2019
By Katie Long, HR Recruiter & Katie Moehn, Senior Marketing and Communications Specialist A recruiter's dream is finding the answer to the question, "How did you hear about us?" In today's economy, with the lowest unemployment rate in decades (according to the U.S. Labor Department), we have more jobs available than we have people to […]
Read more...
---
April 13, 2017
The national vegetation management company relies on Ford F-Series models. The trucks offer rugged, easily customizable options and make up the largest portion of the fleet. For Wright Tree Service Fleet Manager Kevin Fitzpatrick, the choice is not whether to buy Ford but which Ford he needs for the job at hand. Operating in 43 […]
Read more...
---