News
October 25, 2021
WEST DES MOINES, Iowa (October 25, 2021) – Wright Tree Service today announced that its board of directors has appointed 34 -year industry leader Wade Myers as president. Promoted from the position of senior vice president of operations, Myers will continue to focus on the company's mission of safety and operational excellence while bringing a […]
Read more...
---
September 17, 2021
WEST DES MOINES, Iowa (September 17, 2021) – The Wright Service Corp. Board of Directors and executive leadership are deeply saddened to announce today that its Senior Vice President and COO Will Nutter died late Thursday as a result of a motorcycle accident. Chairman and CEO Scott Packard said, "It is with great sadness that […]
Read more...
---
April 20, 2021
Wright Service Corp. launched a nonprofit organization in December 2020 called Wright Foundation for Sustainability and Innovation (WFSI). The nonprofit aims to foster innovative sustainability initiatives that make a positive impact on the planet by reducing carbon emissions and promoting carbon positive practices. WFSI will run independently from Wright Service Corp. and its family of […]
Read more...
---
April 15, 2021
Wright Tree Service (WTS), an employee owned company specializing in utility vegetation management, recently named Nick Fox as vice president of operations. Fox has over 20 years of experience working in the utility vegetation management industry. He is an International Society of Arboriculture (ISA) Certified Arborist, ISA Utility Specialist and Tree Risk Assessment Qualified. He […]
Read more...
---
March 8, 2021
I estimate that 40% or more of the total members of our industry in the U.S. are first- or second-generation immigrants, primarily native Spanish speakers from Mexico and Central America. Within this group, a marked majority struggle with what we sometimes call the language barrier, or in plain terms, the lack of English language skills.
Read more...
---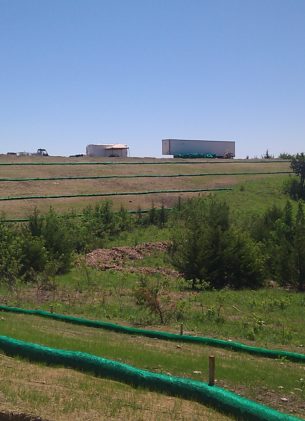 December 16, 2020
By Shannon Lux, Sustainable Environmental Consultants Operations Manager and Greg Williams, WTS Regional Manager  After a vegetation management service trims a tree, the trimmings can either be recycled or dumped in a landfill. There are various ways that wood chips can be given a second life. WTS donates wood chips for use in communities throughout […]
Read more...
---
November 14, 2020
2020 is proving to be a record year for the frequency of extreme storms and natural disasters in North America. So far, over five million acres have burned in California, Washington and Oregon due to wildfires; 11 hurricanes have made landfall in the United States and a rare Derecho storm unexpectedly hit the Midwest. When […]
Read more...
---
July 14, 2020
"How do you know what day, before the day, your rope breaks?" Because that is the day the rope needs to be decommissioned, before unexpected failure.
Read more...
---
May 26, 2020
By Codie Anderson, Safety Manager of WTSCA It has been almost a year since ArborCare joined the Wright Tree Service (WTS) family in May of 2019. In that time, we have seen how remarkably similar tree work (and tree workers) in the United States and Canada can be. Stories shared from both sides of the […]
Read more...
---
May 20, 2020
By Greg Williams, Regional Manager As I begin my 25th year as part of the team at WTS, I have been thinking about the changes I've seen in our company and the industry over the last quarter century. I began my career as a groundman on a manual crew in Kansas with no realization of […]
Read more...
---